G.K Chesterton is reputed once to have opined: "It's not the man who stands for something who scares me.  It's the man who stands for everything."
Sadly, it appears the same is true when it comes to peoples' religious affiliations.
Remember when the United States was considered the dominion of the White-Anglo/Saxon-Protestant (WASP) man?
Well, it seems that the once-powerful Episcopalian denomination in the United States which once stood for something and now stands for everything has come upon very tough times.  It now counts less than 2M as members.  In fact, a statistical report produced by the denomination notes that its member rolls have shrunk by 40% between 1965 and 2010 even as the U.S. population has increased by more than 50%.
Consider some of the grim statistics:
In 1965, there were more than 3.5M+ U.S. Episcopalians.  In 2010, there were 1,951,907 members.
The denomination's 10-year change in active  membership (2000-2010) dropped 16% while attendance decreased by 23% to 657,831 in 2010.

Parishes are closing.  In 2010, 100 parishes closed.
These statistics certainly don't bode well for the future of the Episcopalian denomination in the United States.  As the remaining Episcopalian congregations increasingly age, they will become increasingly disconnected from Episcopalian youth.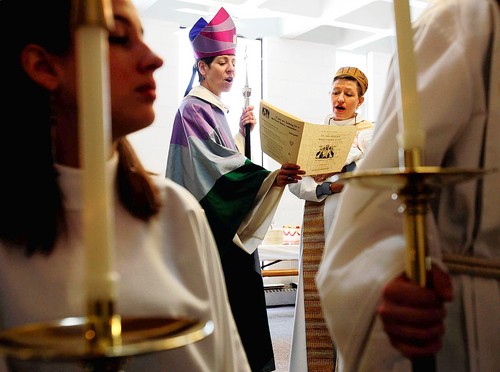 Is there a causal relationship between being "progressive"—all of that diversity and inclusion stuff—and the death of once-powerful Christian denominations?  Perhaps "yes" in the sense that the more traditional wing of the Anglican Church is growing.  Perhaps "no" in the sense that membership in mainline Protestant denominations is declining across the board which could have much to do with a culture whose members are charmed by secularism, materialism, and consumerism.
But, one thing is for sure.  The statistics suggest that short of divine intervention, Protestant denominations which stand for everything are going to have a very difficult time surviving into the next generation.