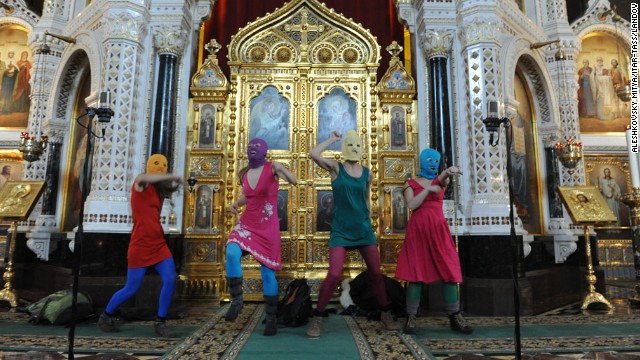 If you haven't heard, the libertarian Catholic Jeffrey Tucker has launched a salvo against libertarians he classifies as "brutalist." What does he mean by this? In his words:
In the libertarian world, however, brutalism is rooted in the pure theory of the rights of individuals to live their values whatever they may be. The core truth is there and indisputable, but the application is made raw to push a point. Thus do the brutalists assert the right to be racist, the right to be a misogynist, the right to hate Jews or foreigners, the right to ignore civil standards of social engagement, the right to be uncivilized, to be rude and crude…
This, in contrast to the libertarian "humanitarians" among whom Tucker counts himself, who believe that:
Liberty allows peaceful human cooperation. It inspires the creative service of others. It keeps violence at bay. It allows for capital formation and prosperity. It protects human rights of all against invasion. It allows human associations of all sorts to flourish on their own terms. It socializes people with rewards toward getting along rather than tearing each other apart, and leads to a world in which people are valued as ends in themselves rather than fodder in the central plan.
It would be difficult to deny that there are libertarians who enjoy crudeness its own sake. But it appears that Tucker doesn't really know what he wants. How can one favor the flourishing of "human associations of all sorts" and then complain about the ones that aren't sufficiently polite? Take this muddle of contradictions from the same piece:
So let's say you have a town that is taken over by a fundamentalist sect that excludes all peoples not of the faith, forces women into burka-like clothing, imposes a theocratic legal code, and ostracizes gays and lesbians. You might say that everyone is there voluntarily, but, even so, there is no liberalism present in this social arrangement at all. The brutalists will be on the front lines to defend such a microtyranny on grounds of decentralization, rights of property, and the right to discriminate and exclude—completely dismissing the larger picture here that, after all, people's core aspirations to live a full and free life are being denied on a daily basis.
Is this town not a "sort" of "human association" that is operating "on its own terms"?
Moreover, how can everyone be there voluntarily, that is by their own free choice, and also have their "core aspirations to live a full and free life… denied on a daily basis?" Words matter, Mr. Tucker. If people are free to leave, they are being denied nothing. If they aren't free to leave then they are not "there voluntarily." If a person voluntarily gives up their right to live the kind of life that a 21st century Western liberal thinks is an ideal life in favor of something more traditional, who the heck is anyone to say that they aren't living a "full and free" life?
Perhaps even more importantly, if one isn't willing to defend the liberties of people one disapproves of, what exactly is  their worth to the cause of liberty? With all of the enthusiasm of Al Bundy helping a woman find a pair of shoes, Tucker acknowledges the natural right of people to live in homogeneous and exclusionary communities, but his rhetoric suggests he wouldn't lift a finger to help them. In this era of HHS mandates, lawsuits against business owners of conscience who refuse to participate in same-sex "weddings" (and who knows where he stands on these cases, exactly), persecution of home-schoolers, and the villification of religion and traditional natural law morality in general by the whole mainstream establishment, should not the frontlines of the struggle for liberty be here, in these places?  If Tucker would say that those resisting the mandates and the lawsuits aren't examples of "brutalism", how exactly would he differentiate them those who are?
His comrades on the anarchist and libertarian left are clear on this question. We're all denizens of one big reactionary and bigoted swamp. But at what point in this professing Catholic's opinion do we who defend positions that the left and much of the mainstream labels sexist, homophobic, racist, reactionary, etc. become "brutalists"? From the very beginning due to the inherent "bigotry" of our positions, or just when we seem like jerks about it?
For example, consider the overt "brutalism" of gay pride parades, in which nude men strut past young girls dragged to the event by their morally-stunted parents. Do we not have a right to protect our children from this Satantic filth? Do we not have a right to be outraged at this obscene transgression of natural moral law and all standards of social decency? Should we not expect a professing Catholic to enthusiastically join us in this condemnation instead of implying that it is we who are in the wrong?
The truth here, and it is almost unbelievable that Tucker misses it, is that his description of brutalism applies a thousand times more to the libertine left than it does to the traditionalist right. Gay pride parades, "slut walks", tampon earrings, kiss-ins, public fornication with frozen poultry – the list could go on indefinitely – this is anti-social behavior, this is the ignoring of "civic standards of public engagement", this is the exercise of "the right to be uncivilized, to be rude and crude" in the name of personal liberty. Meanwhile most of the people he is complaining about want nothing more than what Justice Brandeis called "the most comprehensive of rights and the right most valued by civilized men", the right to be let alone. 
Who does not see this, sees nothing.
Tucker says that "everyone needs to decide" if their libertarianism will be brutalist or humanitarian. I say that everyone needs to decide if they will use their liberty to proclaim and defend the natural moral law, the right of individuals to associate in communities that explicitly acknowledge that law, to resist the totalitarian ideology and unjust mandates of the Christophobes and egalitarian collectivists in positions of power, and to do it with all of the force and zeal of the prophets of the Old Testament; or, alternatively, to twiddle our bow-ties on the sidelines and maybe even lend a helping hand to the enemies of civilization.
It is my sincere hope that Mr. Tucker clarifies his position.